( ! ) Warning: Trying to access array offset on value of type bool in /var/www/vh4670/1/cm-massagetherapie.nl/wp-content/themes/cardinal/includes/plugins/aq_resizer-1x.php on line 86
Call Stack
#
Time
Memory
Function
Location
1
0.0007
355088
{main}( )
.../index.php:0
2
0.0018
355496
require( '/var/www/vh4670/1/cm-massagetherapie.nl/wp-blog-header.php )
.../index.php:17
3
5.3278
23623120
require_once( '/var/www/vh4670/1/cm-massagetherapie.nl/wp-includes/template-loader.php )
.../wp-blog-header.php:19
4
5.3337
23736944
include( '/var/www/vh4670/1/cm-massagetherapie.nl/wp-content/themes/cardinal/single.php )
.../template-loader.php:106
5
5.8408
32003824
sf_base_layout( $template = 'single-post', $type = ??? )
.../single.php:26
6
5.8409
32004280
sf_get_template( $template = 'single-post', $type = '' )
.../sf-base.php:111
7
5.8409
32004344
get_template_part( $slug = 'swift-framework/layout/single-post', $name = '', $args = ??? )
.../sf-get-template.php:21
8
5.8409
32004864
locate_template( $template_names = [0 => 'swift-framework/layout/single-post.php'], $load = TRUE, $require_once = FALSE, $args = [] )
.../general-template.php:204
9
5.8413
32005024
load_template( $_template_file = '/var/www/vh4670/1/cm-massagetherapie.nl/wp-content/themes/cardinal/swift-framework/layout/single-post.php', $require_once = FALSE, $args = [] )
.../template.php:716
10
5.8428
32005952
require( '/var/www/vh4670/1/cm-massagetherapie.nl/wp-content/themes/cardinal/swift-framework/layout/single-post.php )
.../template.php:772
11
5.8450
32008496
do_action( $hook_name = 'sf_post_content_start' )
.../single-post.php:149
12
5.8450
32008872
WP_Hook->do_action( $args = [0 => ''] )
.../plugin.php:476
13
5.8450
32008872
WP_Hook->apply_filters( $value = '', $args = [0 => ''] )
.../class-wp-hook.php:331
14
5.8450
32010000
sf_post_detail_media( '' )
.../class-wp-hook.php:307
15
5.8457
32012864
sf_get_template( $template = 'detail-media', $type = ??? )
.../sf-post-detail.php:187
16
5.8457
32012928
get_template_part( $slug = 'swift-framework/layout/detail-media', $name = '', $args = ??? )
.../sf-get-template.php:21
17
5.8457
32013448
locate_template( $template_names = [0 => 'swift-framework/layout/detail-media.php'], $load = TRUE, $require_once = FALSE, $args = [] )
.../general-template.php:204
18
5.8458
32013608
load_template( $_template_file = '/var/www/vh4670/1/cm-massagetherapie.nl/wp-content/themes/cardinal/swift-framework/layout/detail-media.php', $require_once = FALSE, $args = [] )
.../template.php:716
19
5.8482
32014536
require( '/var/www/vh4670/1/cm-massagetherapie.nl/wp-content/themes/cardinal/swift-framework/layout/detail-media.php )
.../template.php:772
20
5.8483
32014616
sf_image_post( $postID = 11829, $media_width = 1170, $media_height = NULL, $use_thumb_content = '0', $return_url = ??? )
.../detail-media.php:83
21
5.8486
32014744
sf_aq_resize( $url = 'https://cm-massagetherapie.nl/wp-content/uploads/2018/08/Schermafbeelding-2018-08-22-om-16.41.29.png', $width = 1170, $height = NULL, $crop = TRUE, $single = FALSE )
.../sf-post-formats.php:101
( ! ) Warning: Trying to access array offset on value of type bool in /var/www/vh4670/1/cm-massagetherapie.nl/wp-content/themes/cardinal/includes/plugins/aq_resizer-1x.php on line 87
Call Stack
#
Time
Memory
Function
Location
1
0.0007
355088
{main}( )
.../index.php:0
2
0.0018
355496
require( '/var/www/vh4670/1/cm-massagetherapie.nl/wp-blog-header.php )
.../index.php:17
3
5.3278
23623120
require_once( '/var/www/vh4670/1/cm-massagetherapie.nl/wp-includes/template-loader.php )
.../wp-blog-header.php:19
4
5.3337
23736944
include( '/var/www/vh4670/1/cm-massagetherapie.nl/wp-content/themes/cardinal/single.php )
.../template-loader.php:106
5
5.8408
32003824
sf_base_layout( $template = 'single-post', $type = ??? )
.../single.php:26
6
5.8409
32004280
sf_get_template( $template = 'single-post', $type = '' )
.../sf-base.php:111
7
5.8409
32004344
get_template_part( $slug = 'swift-framework/layout/single-post', $name = '', $args = ??? )
.../sf-get-template.php:21
8
5.8409
32004864
locate_template( $template_names = [0 => 'swift-framework/layout/single-post.php'], $load = TRUE, $require_once = FALSE, $args = [] )
.../general-template.php:204
9
5.8413
32005024
load_template( $_template_file = '/var/www/vh4670/1/cm-massagetherapie.nl/wp-content/themes/cardinal/swift-framework/layout/single-post.php', $require_once = FALSE, $args = [] )
.../template.php:716
10
5.8428
32005952
require( '/var/www/vh4670/1/cm-massagetherapie.nl/wp-content/themes/cardinal/swift-framework/layout/single-post.php )
.../template.php:772
11
5.8450
32008496
do_action( $hook_name = 'sf_post_content_start' )
.../single-post.php:149
12
5.8450
32008872
WP_Hook->do_action( $args = [0 => ''] )
.../plugin.php:476
13
5.8450
32008872
WP_Hook->apply_filters( $value = '', $args = [0 => ''] )
.../class-wp-hook.php:331
14
5.8450
32010000
sf_post_detail_media( '' )
.../class-wp-hook.php:307
15
5.8457
32012864
sf_get_template( $template = 'detail-media', $type = ??? )
.../sf-post-detail.php:187
16
5.8457
32012928
get_template_part( $slug = 'swift-framework/layout/detail-media', $name = '', $args = ??? )
.../sf-get-template.php:21
17
5.8457
32013448
locate_template( $template_names = [0 => 'swift-framework/layout/detail-media.php'], $load = TRUE, $require_once = FALSE, $args = [] )
.../general-template.php:204
18
5.8458
32013608
load_template( $_template_file = '/var/www/vh4670/1/cm-massagetherapie.nl/wp-content/themes/cardinal/swift-framework/layout/detail-media.php', $require_once = FALSE, $args = [] )
.../template.php:716
19
5.8482
32014536
require( '/var/www/vh4670/1/cm-massagetherapie.nl/wp-content/themes/cardinal/swift-framework/layout/detail-media.php )
.../template.php:772
20
5.8483
32014616
sf_image_post( $postID = 11829, $media_width = 1170, $media_height = NULL, $use_thumb_content = '0', $return_url = ??? )
.../detail-media.php:83
21
5.8486
32014744
sf_aq_resize( $url = 'https://cm-massagetherapie.nl/wp-content/uploads/2018/08/Schermafbeelding-2018-08-22-om-16.41.29.png', $width = 1170, $height = NULL, $crop = TRUE, $single = FALSE )
.../sf-post-formats.php:101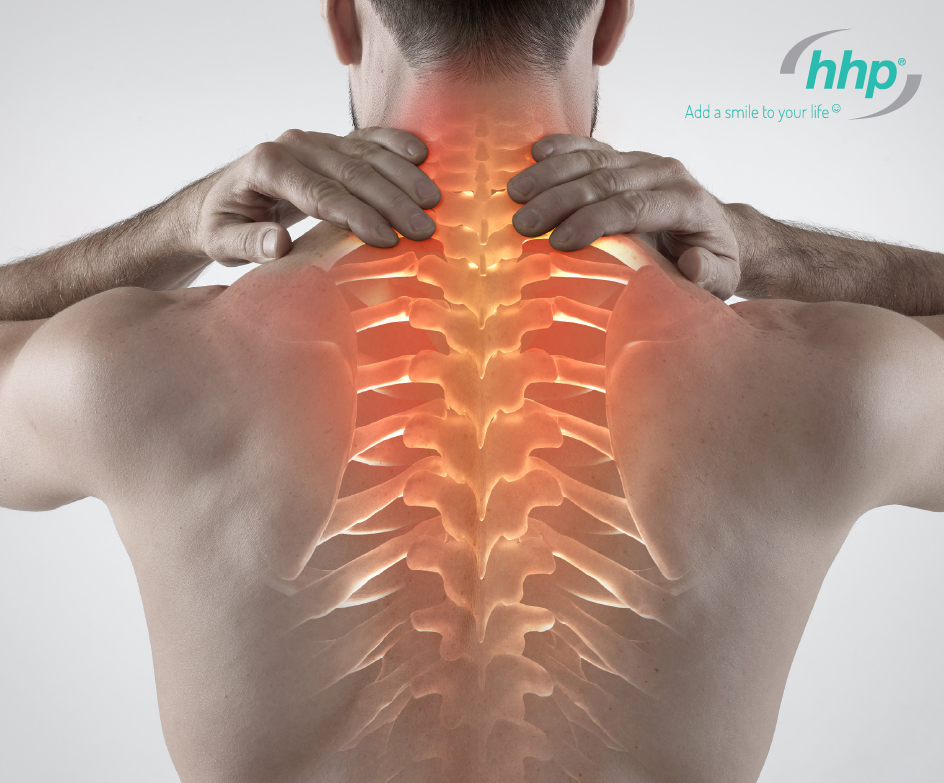 Oproep gratis rugtest
Zaterdag 25 en zondag 26 augustus 2018
Uw ogen, bloeddruk, cholesterol… Dat u uw gezondheid van tijd tot tijd laat controleren, vindt u de normaalste zaak van de wereld. Maar wanneer u ergens pijn hebt, denkt u steevast dat het wel zal overgaan. Erger nog, er zijn mensen die bijna dagelijks te maken hebben met hevige pijn, maar dit compleet negeren.
80% van de bevolking krijgt vroeg of laat te kampen met chronische klachten.
Oorzaken zijn vaak de volgende aandoeningen: artrose, fibromyalgie, lage rugpijn, osteoporose, …
Chronische klachten hebben vaak een grote negatieve invloed op het dagelijkse leven: u voelt zich slecht door de pijn en u hebt problemen om uw dagelijkse activiteiten of hobby's uit te oefenen. Uw levenskwaliteit vermindert aanzienlijk! Door pijn komt men zowel fysiek als psychologisch in een vicieuze cirkel terecht.
Wat is het resultaat van uw bezoek?
– Professionele ontvangst
– Persoonlijke klachtenanalyse
– Andullatiesessie aangepast aan uw klachten (Medisch gecertificeerde therapie)
WANNEER?
Za 25 augustus van 10u00 tot 18u00 Zo 26 augustus van 10u00 tot 18u00
RESERVEER (voor 2 pers.)
Bel de Ruglijn: 085-0667801 of reserveer uw plaats online op www.rugpijntest.nl/Valkenswaard
Slechts 30 plaatsen beschikbaar! (bel van ma tot do van 09u00 tot 17u00 en vr van 09u00 tot 15u00)
Iedereen is welkom!
Download de folder